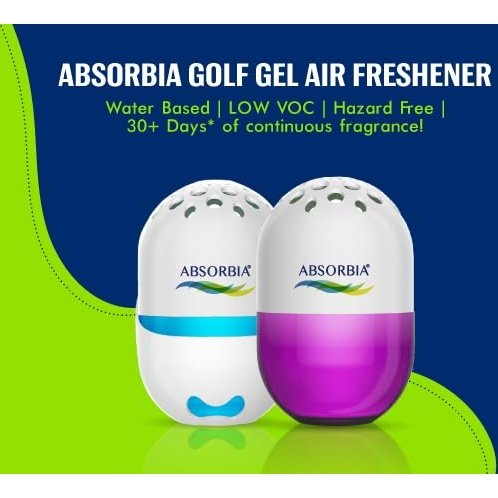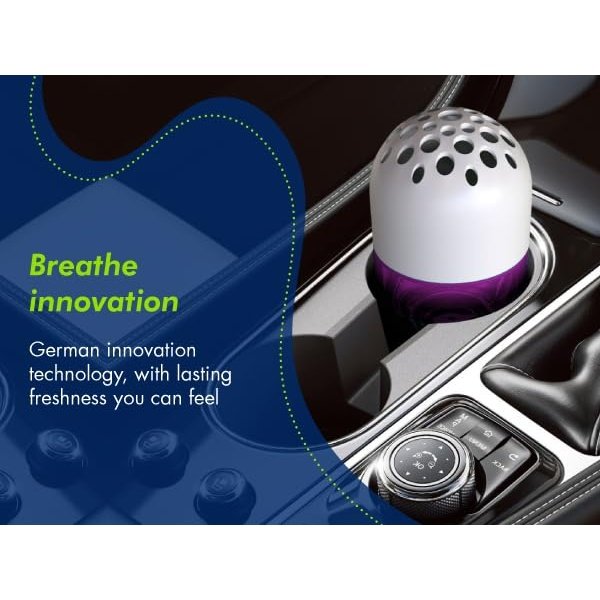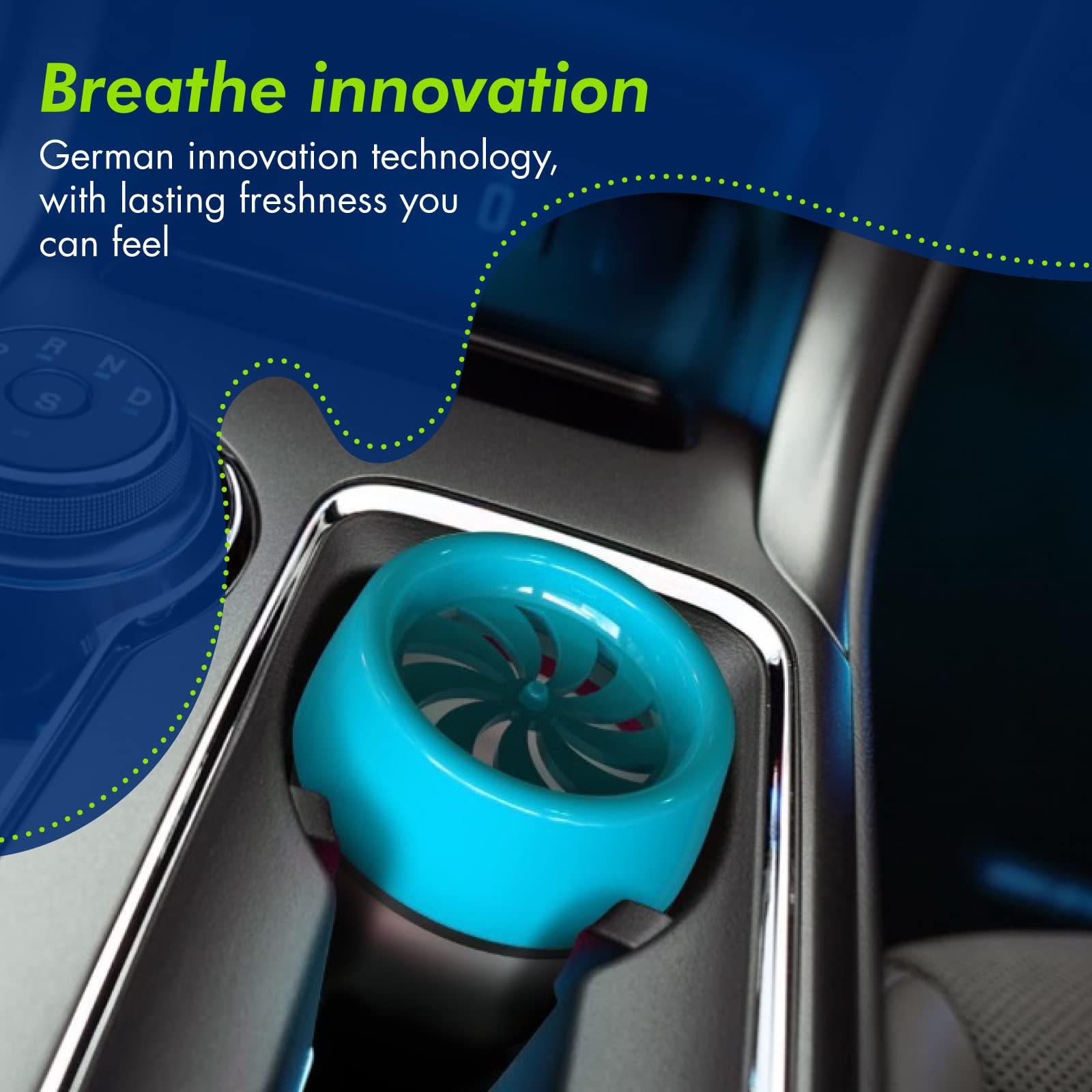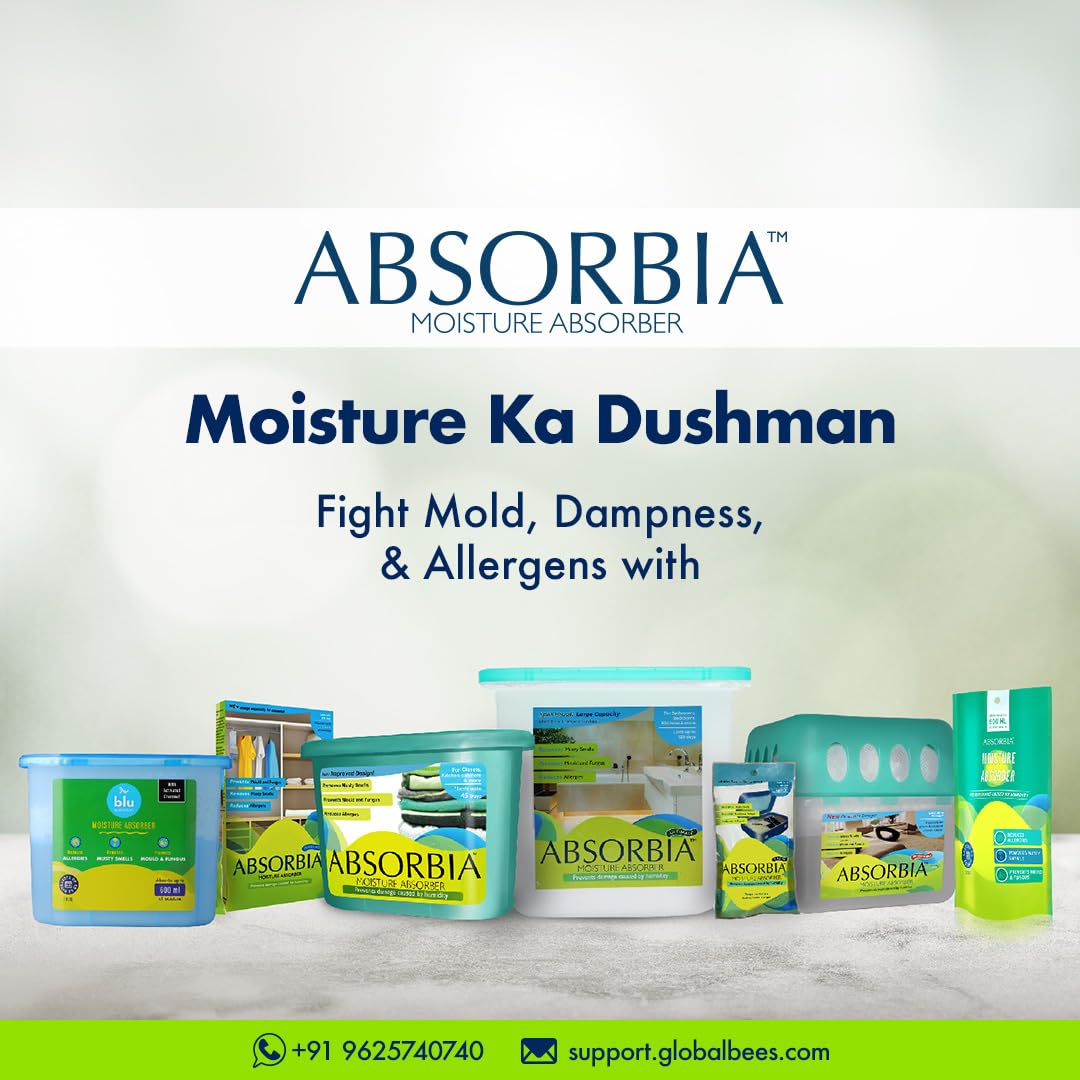 Absorbia Golf Gel Air Freshener - Pack of 2 (100g X 2 pcs) and Aviator Car Gel Air Freshener - Pack of 2 (125g X 2) with frag. of Blue Wave & Tropical Joy |Water based, low VOC and pDCB free…
Regular price

₹ 1,598/-

Sale price

₹ 779/-

Unit price

per
About the product :
Golf - NO HARMFUL CONTENTS: Golf by Absorbia (a Globalbees brand) is a compact air freshner does not contain harmful substances
LOW VOC: EXPOSURE TO VOC HAS HARMFUL EFFECTS SUCH AS THROAT INFECTIONS & NAUSEA. Golf has VOC content of 3% whereas other Air Fresheners have VOC upto 100%.
LASTS UPTO 30 DAYS: Golf Air Freshener lasts upto 30 days*. It is 100% Vegan and does not use any chemicals unlike other industry standard air fresheners.
AVIATOR EASY TO USE: Pull the tab updwards to break the seal. Rotate the circular top in clockwise direction to open and in anticlockwise direction to close.
AVIATOR - AVAILABLE IN 2 FRAGRANCES: Aviator Air Freshener is available in 2 fragrances - Blue Wave & Tropical Joy.
TRUSTED BY MILLIONS - Over 20,00,000 users trust ABSORBIA to protect their belongings from moisture damage.
Absorbia Golf Gel Air Freshener - Pack of 2 (100g X 2 pcs) and Aviator Car Gel Air Freshener - Pack of 2 (125g X 2) with frag. of Blue Wave & Tropical Joy |Water based, low VOC and pDCB free…
Product Description :
Absorbia Water Based Low VOC (GOLF) Gel Air Freshener pack of 2 | 100 gms x 2|nbsp|Absorbia Water Based (AVIATOR) Gel Air Freshener pack of 2 | 125 gms x2 |nbsp
---
Detailed Specifications:
| | |
| --- | --- |
| Package Dimensions : | 15.2 X 12 X 12 cm; 510 Grams |
| Size : | 450.00 ml (Pack of 1) |
| Manufacturer : | THE PERFUME FACTORY; |
| Marketed by : | Merhaki Foods & Nutrition Pvt. Ltd. |
| Weight : | 510Grams |
| Brand : | ABSORBIA |
| Item Part Number : | 8905721263272 |
| Country Of Origin : | India |